Step-by-step guide to walk you through the Partner Dashboard set up process.
Within 24 - 48 hours after you have submitted your Video Owner Agreement, you will receive an email from partnersupport@jukinmedia.com with the subject line "Welcome to Jukin Media!"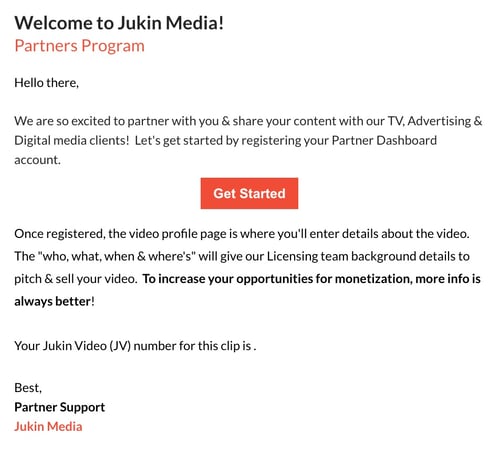 The Jukin Video (JV) number is specific to each licensing partnership signed. Please refer to this number when calling or emailing about your account.
The Get Started button will bring you to the Registration page for your Partner Dashboard.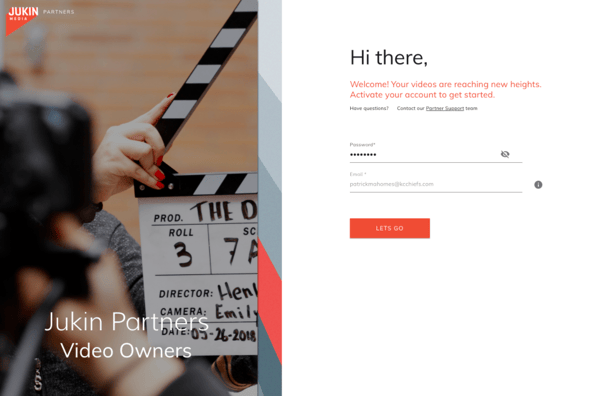 Create a Password using the following requirements:
6 to 64 characters
Contain at least one number (maximum 32 numbers)
Contain at least one letter
Special characters are encouraged but not required (@, %, &, #)
Click the Let's Go button to register and you will arrive on the home page of the Partner Dashboard.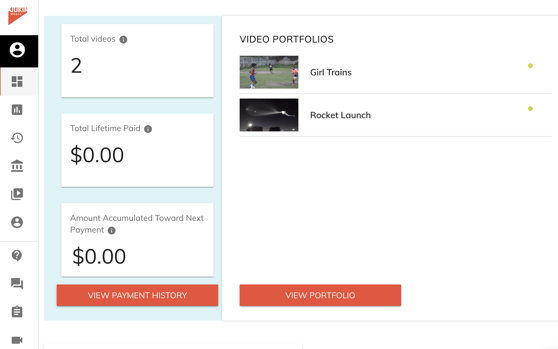 To complete your account setup, click on the video's title under the Video Portfolios section.
Please complete each step listed in the Profile Progress section as soon as possible so that our sales team can begin pitching content to our licensing and media clients.
Upload Original Footage: Instructions
Film Date, Location, & Story Notes: If you did not provide this information to us earlier, you can update this either by sending an email to Partner Support or through the "Video Profile" page of your dashboard. Please note that you will need to be logged in on a desktop computer in order to edit these details as the mobile version of the dashboard does not support this editing function.
Review Channel Whitelist: To submit your personal social media accounts for whitelisting, please go to the "Video Profile" page via the "Portfolio" tab of your dashboard. Here, under the "Social" tab, you can submit your social media handles for our Copyright team to whitelist so you are clear for posting.
Add Licensing Blurb: Learn more about the licensing blurb step here.
Complete Payment Info: Navigate to the Payment Info page of your dashboard. Once here, fill in all your contact, payment, and tax information until you reach the "Done" page.
Appearance Release: If there are any humans appearing in your video, please have them fill out an appearance release form so that we may have full clearance on your clip when pitching it to clients. This step is very important to increase your video's opportunity for profit and licensing revenue! You can obtain this form by contacting partnersupport@jukinmedia.com with your Jukin video (JV) reference number.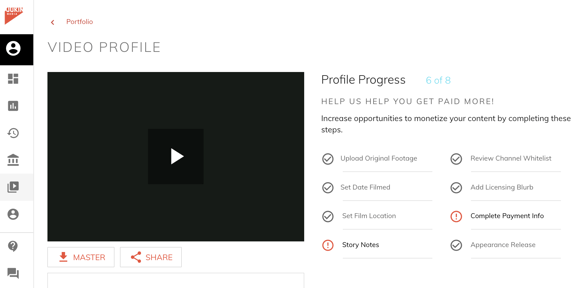 If you have any questions on this process, please reach out to Partner Support by emailing partnersupport@jukinmedia.com and we would be happy to assist you!